ANNOUNCEMENT FOR TENDER
ANNOUNCEMENT
To Extend the Closing date for Coiled Tubing, Stimulation and Perforations Services
Mabruk Oil Operation Decided To Extend the Closing Date to receive the Offers from the Bidders that Show their interest to participate and had collected the CFT document During last Month July 2018 .
The last date to receive the offers is 15/10/2018.
Coiled Tubing, Stimulation and Perforations Services details 
MABRUK OIL OPERATIONS
Attn.: Mr. Ali Msalem – TC Coordinator
Fax : (00218-21) 335-0561
email: Ali.Msalem@mabruk-oil.com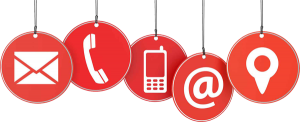 Company's Address :
Mabruk Oil Operations (MOO)
Tower 4, Floor 07
P.O. Box 91171
Tripoli – Libya
 For the Attention of: Mr. Ali Msalem
TC Coordinator
Tel: (00218-21) 335–0401 Ext. 1436
Fax: (00218-21) 335-0561
NOTE:
Please refer to MOO Reception in Tower 2, Ground Floor to assist in delivering required Pre-qualification Documents.